One year after her disastrous mini-budget forced her to resign, former Prime Minister Liz Truss has urged the current PM, Rishi Sunak, to cut taxes in order to stimulate economic growth.
In a speech to the Institute for Government think tank on Monday, Truss argued that her tax cuts were necessary to "boost growth and create jobs" and that the government should not be afraid to "take risks" in order to improve the economy.
She also defended her decision to cut taxes without providing a clear plan for how they would be funded, arguing that "the markets would eventually have come around" to her plans.
Truss's speech comes at a time when the UK economy is facing a number of challenges, including high inflation, rising interest rates and a cost of living crisis. The government is also under pressure to reduce the national debt, which has grown significantly in recent years.
Sunak has so far resisted calls to cut taxes, arguing that it is important to get the public finances under control before making any significant tax reductions. He has also said that he is "not interested in borrowing to cut taxes".
However, some economists have warned that the government's current approach is too cautious and that the UK needs to take more risks in order to boost growth. They argue that tax cuts could help businesses to invest and create jobs, which would ultimately benefit the economy as a whole.
Some Conservative MPs have already expressed their support for Truss's views, while others have warned that tax cuts would be irresponsible at a time when the government is facing a budget deficit.
It remains to be seen whether Sunak will be persuaded by Truss's arguments. However, her speech is a reminder of the different views within the Conservative Party on economic policy.
In addition to her call for tax cuts, Truss also used her speech to urge the government to take a more radical approach to economic reform. She said that the government should "shrink the size of the state", "reduce regulation" and "make it easier for businesses to start and grow".
Truss's views on economic policy are likely to be divisive. Some will see her as a champion of free markets and economic growth, while others will argue that her policies would benefit the wealthy at the expense of the poor.
Meanwhile in a scathing attack on former Prime Minister Liz Truss, former Bank of England Governor Mark Carney has accused her of turning Britain into "Argentina on the Channel". Carney, who served as Governor from 2013 to 2020, was a vocal critic of Brexit and warned that it would damage the UK economy.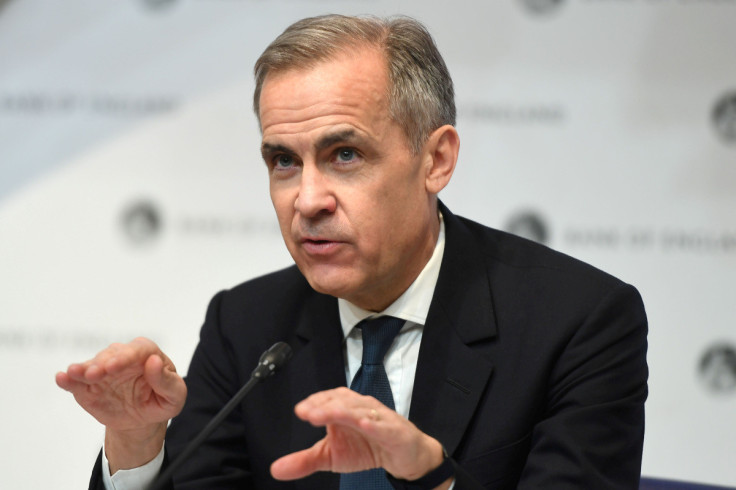 In a speech at the Global Progress Action Summit in Montreal, Canada, Carney said that Truss and other Brexiteers had a "basic misunderstanding of what drives economies". He said that their focus on tax cuts and deregulation had led to a decline in the UK's economic competitiveness and a rise in inequality.
"When Brexiteers tried to create Singapore on the Thames, the Truss government instead delivered Argentina on the Channel," Carney said. "Argentina is a country that has been plagued by high inflation, currency instability and economic crises for decades. It is a cautionary tale of what can happen when countries pursue misguided economic policies."
It remains to be seen whether the UK economy can recover from the damage caused by Brexit. However, Carney's comments are a warning to the UK government that it needs to change course if it wants to avoid a long period of economic decline.
Source link